BASIC Automated Pay Point:
entirely made of stainless steel
large 15-inch backlit touchscreen and side luminous LED strips
payment changes only in coins
delivery of receipt
opening sensors
cooling fans
SIP intercom
The offered additional features make Pay Point Lite completely customizable, to be able to easily adapt to any situation and meet every need in the best way. Up to a maximum of 2 types of reading devices can be installed at the same time.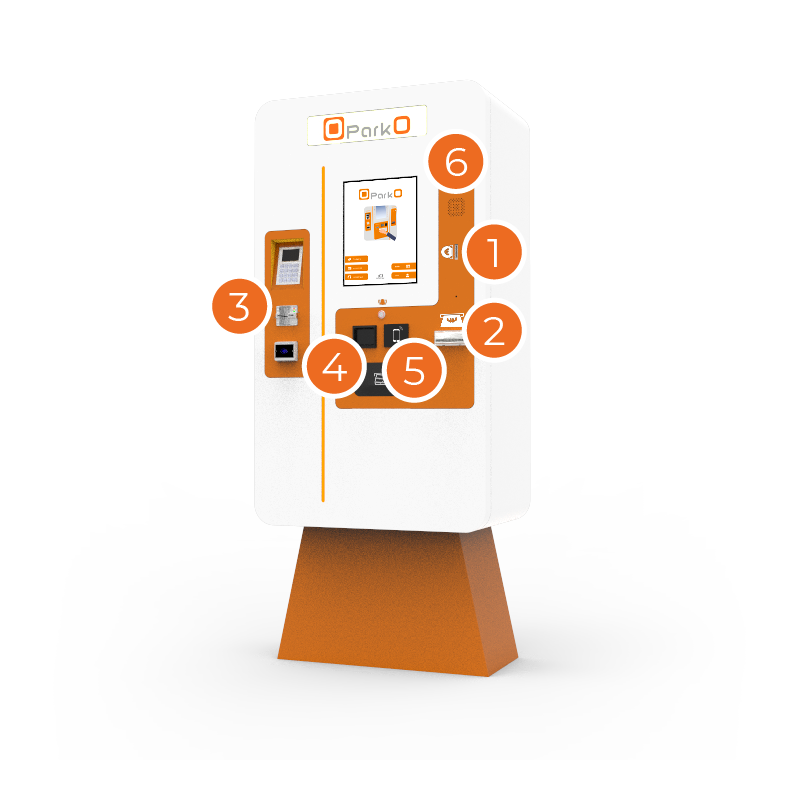 Payments in coins with self-reloading change
Payment in banknotes, with customization of accepted denominations and currencies
POS payment for any type of electronic card, with also contactless module
Front reading of barcode and QR code, even from smartphone or tablet
Front reading of RFID, MIFARE, BLE, NFC, BLUETOOTH devices
Additional module for video communication through intercom call
In addition to the cooling fans, always provided by default, it is possible to manage humidity and low temperatures with the heating module, to ensure maximum operation in any situation.
Allows you to open the door even without keys, with authentication, speeding up and simplifying the operation and ensuring control of openings.
Possibility of issuing the code again to allow those who have lost the ticket to exit the parking
The installed management software allows to monitor every feature of the automated pay point, such as the level of cash divided by coinage, payments made, alarms relating to ordinary maintenance and breakdowns or malfunctions. This software communicates with the supervisor of the MAP system. See details in the "software" section.
Accessibility and convenience
A careful ergonomic study of the users is the basis of automated pay point design; thanks to the innovative arrangement of the internal components, it manages to compact the difference in height between the insertion point of coins and the point of withdrawal of change and receipt. This makes automated pay point comfortable for every user, respecting the regulations in force, regarding accessibility.