The barrier is suitable for driveway gates, both for standard and heavy goods vehicles.
It can be controlled with clean electrical signals and controlled through the management software, which can also indicate whether the rod is in the open or closed position.
For safety reasons and to prevent the barrier from lowering while a vehicle is still present, it is mandatory to lay a magnetic coil for the detection of the metal masses of vehicles, as per technical specifications.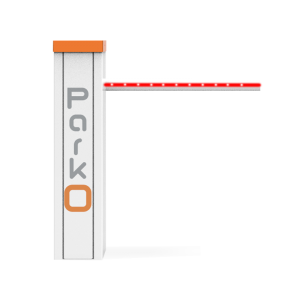 Opening time of 3 seconds
Emergency release inside the structure
Degree of protection IP55