BASIC Column:
entirely made of stainless steel
large 10.5-inch backlit color touchscreen
bright led strips in its corners
SIP intercom as standard
opening sensors
cooling fans
clean contacts for interfacing with coils, cameras and barriers
inputs for barrier limit switches, signals for coils and cameras
The offered additional features make Ticket Point Enterprise completely customizable to be able to easily adapt to any situation and to meet every need in the best way.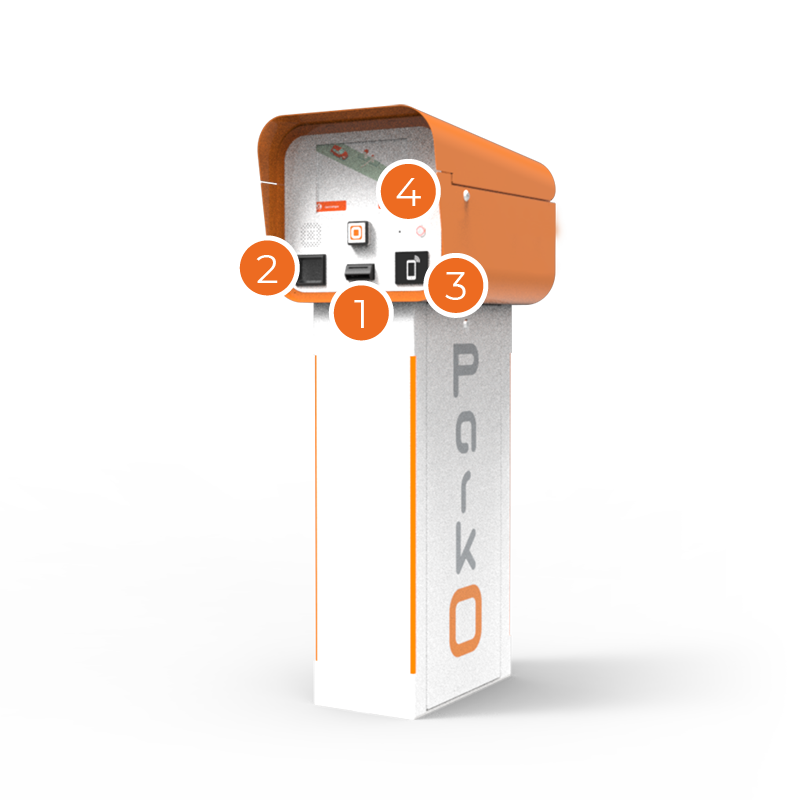 Issue and / or reading of tickets in ISO 7810 ID-1 thermal paper, customizable on request
Front reading of barcode and QR code, even from smartphone or tablet
Front reading of RFID, MIFARE, BLE, NFC, BLUETOOTH devices
Additional module for video communication through intercom calls
In addition to the cooling fans, always provided by default, it is possible to manage humidity and low temperatures with the heating module, to ensure maximum operability in every situation.
The management software, allows you to monitor every column's parameter, such as the level of present tickets, the alarms relating to ordinary maintenance and breakdowns or malfunctions.
The column can be configured to activate only in the vehicle. To enable this function, it is necessary to lay a coil for detecting the vehicles' metal masses, as per technical specifications.